We manufacture, export and supply quality range of Pipe Lifting Choker Belt. These choker belts are widely used in different applications and offer optimum performance. Due to their durability, corrosion resistance and high tensile strength, our range of choker belts are in high demand amongst our international clients.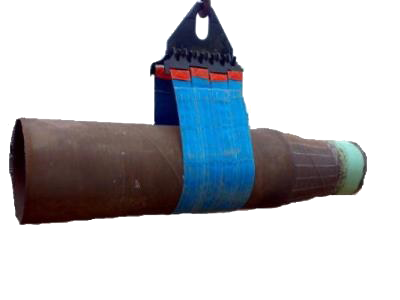 Features:
• Aligns pipe exactly for fitting.
• Roll pipe, pull pipe, secure extreme bends-all without damage.
• Fastest tool available for positioning and handling pipe.
• Super Heavy Duty Barrier webbing for increased life and gripping efficiency.
• Easily repairable in field for longer life.
• Used around the world in sizes up to 60".
• Custom belts available for pipe diameters not listed.
• Easy to use, store and transit.